AESTHETIC
TEETH WHITENING
A brilliant, bright, white smile is something that so many of our patients look for – and our teeth whitening services are the perfect solution. We offer the advanced ZOOM! Whitening treatment, which refreshes and enhances the appearance of your smile more effectively than any at-home option. Our aesthetically driven doctors collaborate with you to choose the perfect shade of white for your skin tone. Then, through a short, painless process, our specialists brighten your teeth – up to eight shades lighter – to give you a glamorous and dramatically white smile in no time.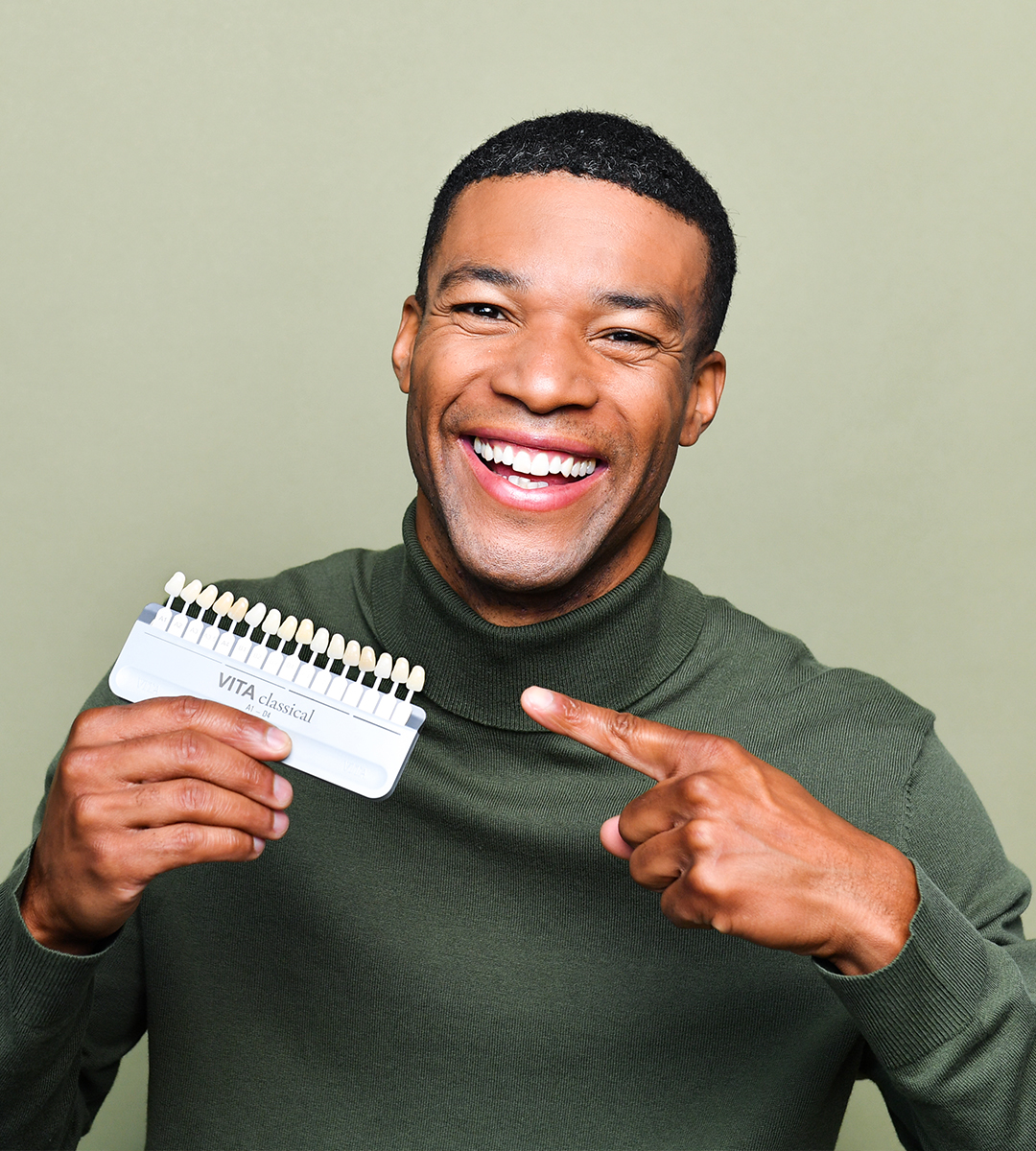 HOW IT WORKS
01. Book Appointment
Easily schedule your appointment in a few simple steps by booking online, calling our offices, or visiting your nearest location. New patients can schedule a virtual consultation online.
02. Treatment
Come time for treatment, our skilled dentists execute with gentle care and masterful technique, making it an efficient and painless experience for achieving a brilliant, white smile.
03. Personalized Aftercare
After treatment, we provide each patient with a clear aftercare plan along with techniques to help you best maintain your results and overall oral health in-between visits.
01
EXPERT DOCTORS
Boston Dental employs some of the most experienced and decorated dentists in the field and in Boston. Each a master of their craft, our elite team of experts ensure that our patients can trust they'll receive the highest quality of care.
02
ADVANCED TECHNOLOGY
We appreciate the evolution of science and innovation, continuously striving to stay ahead of the curve. We offer the latest in teeth whitening technology, providing our patients with a quick, painless solution to effectively achieve brighter, whiter teeth.
03
BEAUTIFUL, MODERN OFFICES
In reimagining what dentistry can be, Boston Dental redesigned the traditional dental office. Instead, our dental centers are sleek, modern spaces that reflect the warmth and premium quality of our services and create a relaxed and welcoming environment for our patients.
PRICING
At Boston Dental, building trust with our patients means being transparent about pricing. We participate in most major dental insurance plans and provide our patients with cost estimates prior to treatment. Please visit our payment and policies page for more information.
FREQUENTLY
ASKED
QUESTIONS
Natural aging, smoking, coffee, tea, or wine are some of the common causes of teeth staining.