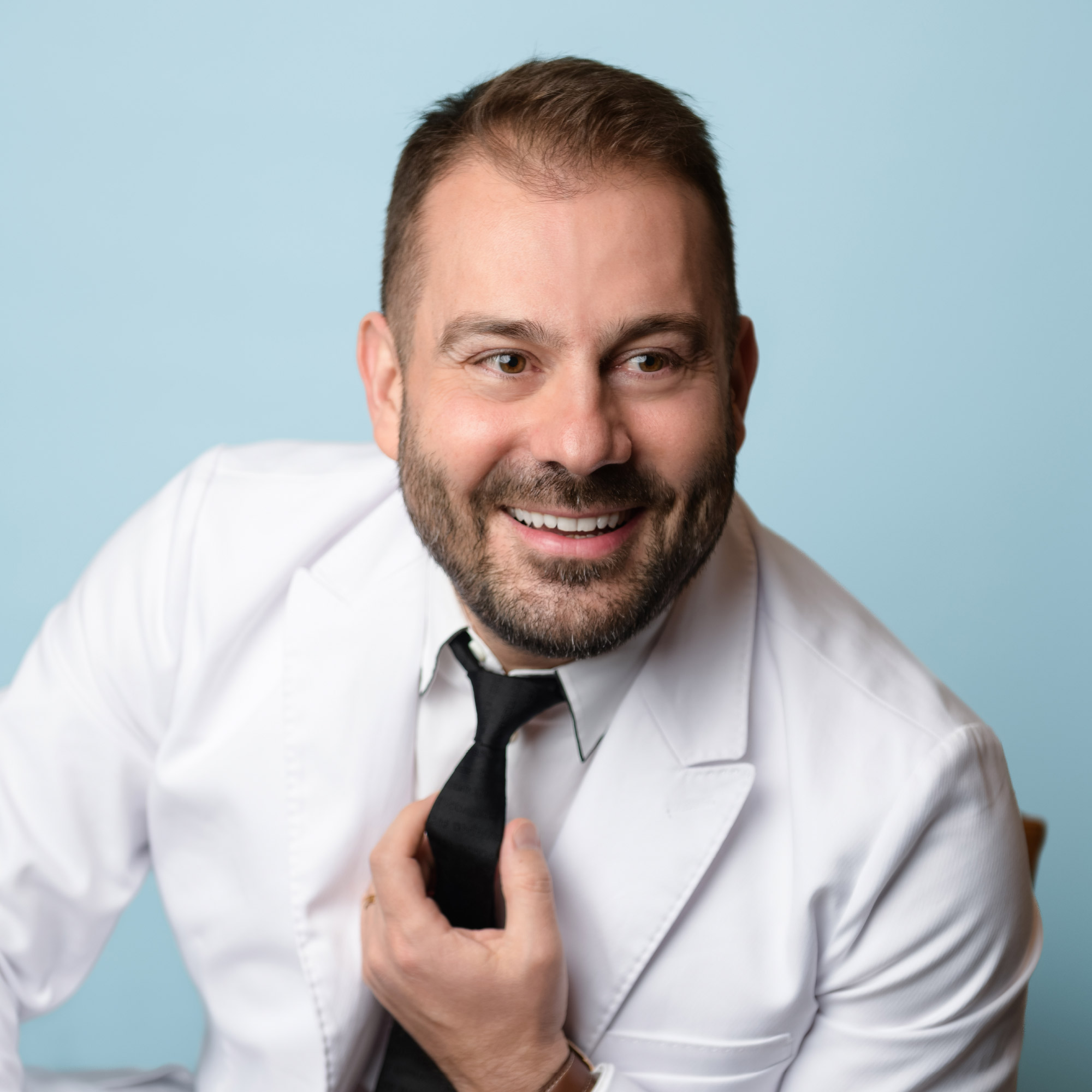 DENTAL DIRECTOR, DR. MAGED EL-MALECKI
IN TODAY'S INCREASINGLY VIRTUAL WORLD, BOSTON DENTAL IS PROUD TO PROVIDE A PREMIUM CONSULTATION SERVICE FOR NEW AND EXISTING PATIENTS ALIKE.
Leveraging the latest technology to ensure a smooth and seamless process, Boston Dental's Virtual Consultations are facilitated by our GoBe RobotTM giving patients around the globe – from Monaco, Russia, England, Australia and the US – an in-office experience from the comfort of their home or office.
All virtual consultations are 30-minute visits with our Dental Director, Dr. el-Malecki. These dedicated visits offer patients the invaluable opportunity to discuss their dental care directly with the head provider of our practice, while also saving on the time and costs associated with a standard dental office visit. Whether you're contemplating an aesthetic treatment for which you want Dr. el-Malecki's expert advice, or trying to pinpoint non-emergency symptoms without taking a trip to the office, our virtual consultations are convenient, efficient, and secure.
01
Fill out the form below to share context and pose questions for your visit, including any relevant photos.
02
Within 24-hours, you'll receive a reply via email from the Boston Dental Team with availability and instructions for your virtual visit.
03
Come time for your consultation, set yourself up with a stable Internet connection, as you'll be able to control our GoBe RobotTM for an in-office tour and to meet with Dr. el-Malecki during the video call.
04
Meet with Dr. el-Malecki to discuss your unique situation in detail – anything from complex situations to cosmetic procedures.
05
Virtual Consultations are $165. Billing is handled at the time of booking.
FILL OUT THE FORM BELOW TO SHARE CONTEXT AND QUESTIONS FOR YOUR VISIT, INCLUDING ANY RELEVANT PHOTOS.