DENTAL
Dentures
Leveraging the latest technology and techniques, Boston Dental offers comprehensive restorative dentistry, including high-quality dentures. Dentures are a great solution for patients who are missing a number of teeth or whose teeth have been lost or decayed to the point of irrepair. Conventional dentures come in either a full set of removable upper or lower teeth, whereas partials are removable appliances designed to replace several missing teeth at once. Alternatively, we offer implant-supported dentures, which is a new technology whereby dental implants are placed with custom attachments designed in a way that allows the denture to 'snap' and lock into place, providing a highly secure option for denture wearers.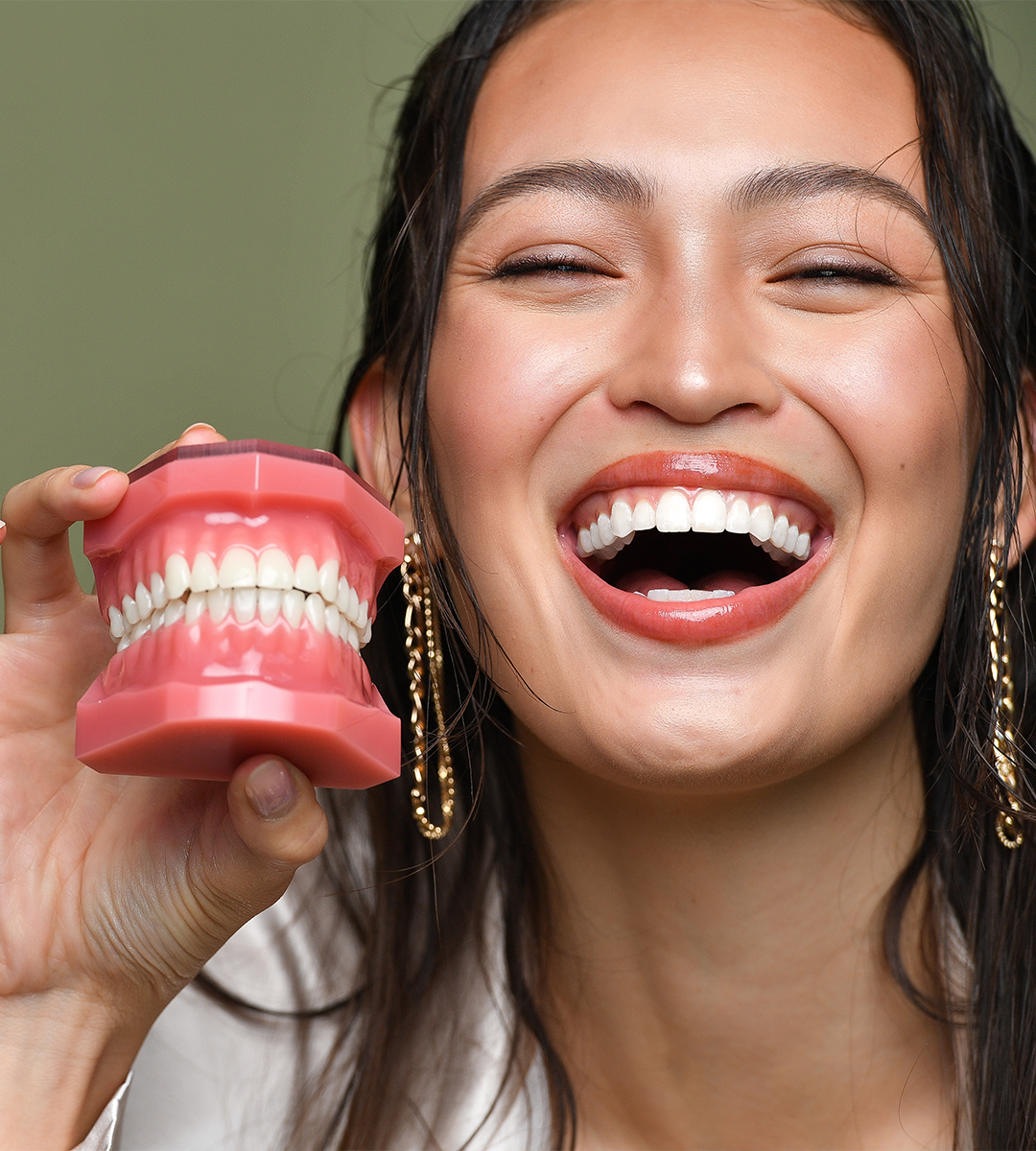 HOW IT WORKS
01. Book Appointment
Easily schedule your appointment in a few simple steps by booking online, calling our offices, or visiting your nearest location. New patients can schedule a virtual consultation online.
02. Preliminary Examinations
The doctor will start by doing a clinical examination, complete with panoramic imaging and x-rays to assess the amount of viable bone structure remaining in your mouth. Depending, your doctor will diagnose the potential need for implants to keep dentures in place, and discuss your custom treatment plan in full detail with you.
03. Treatment
First, we do digital scanning, our newest technology that replaces the need for molds. Then, your second visit focuses on proper alignment of your bite, the shape of your teeth, and the curve of your smile. Once your doctor architects your dentures, you'll come back to confirm the bite and fit. Then, you'll leave your final visit with your beautiful new set of dentures.
04. Personalized Aftercare
Once you're set up with your new dentures, your doctor will detail the best practices to clean and maintain them and your natural teeth and tissue. Regular visits and oral examinations are still required to help you maintain optimal oral health.
01
EXPERT DOCTORS
Boston Dental employs some of the most experienced and decorated doctors in the field and in Boston. Each a master of their craft, our elite team of experts ensure that our patients can trust they'll receive the highest quality of care.
02
ADVANCED TECHNOLOGY
We appreciate the evolution of science and innovation, continuously striving to stay ahead of the curve. We offer the most advanced technology, providing our patients with solutions to restore their beautiful smiles and self-confidence.
03
BEAUTIFUL, MODERN OFFICES
In reimagining what dentistry can be, Boston Dental redesigned the traditional dental office. Instead, our dental centers are sleek, modern spaces that reflect the warmth and premium quality of our services and create a relaxed and welcoming environment for our patients.
PRICING
At Boston Dental, building trust with our patients means being transparent about pricing. We participate in most major dental insurance plans and provide our patients with cost estimates prior to treatment. Please visit our payment and policies page for more information.
FREQUENTLY
ASKED
QUESTIONS
We offer conventional dentures, partials, or implant-supported dentures. Dentures can restore the smile and aesthetic of a patient with compromised smiles – either lost, missing, or decaying teeth.