DENTAL
Emergency DENTAL SERVICES
An elevated experience for your most frequent visits: cleanings, x-rays, fluoride treatments, or night guard fittings. Our preventative dental services, performed by a skilled dental hygienist, are a step above – using the best tools, techniques, and topical agents available to protect your teeth from damage and deterioration over time. For biannual cleanings, our dentists get to those hard to reach areas, removing plaque and tartar, and reinforcing proper preventative care at home. Through digital x-rays, we detect defects or disease and use the newest radiography technology to capture precise imagery using less radiation. Our fluoride treatments help to remineralize areas of the teeth that have begun to decay, while our custom-fitted night guards prevent teeth grinding and erosion.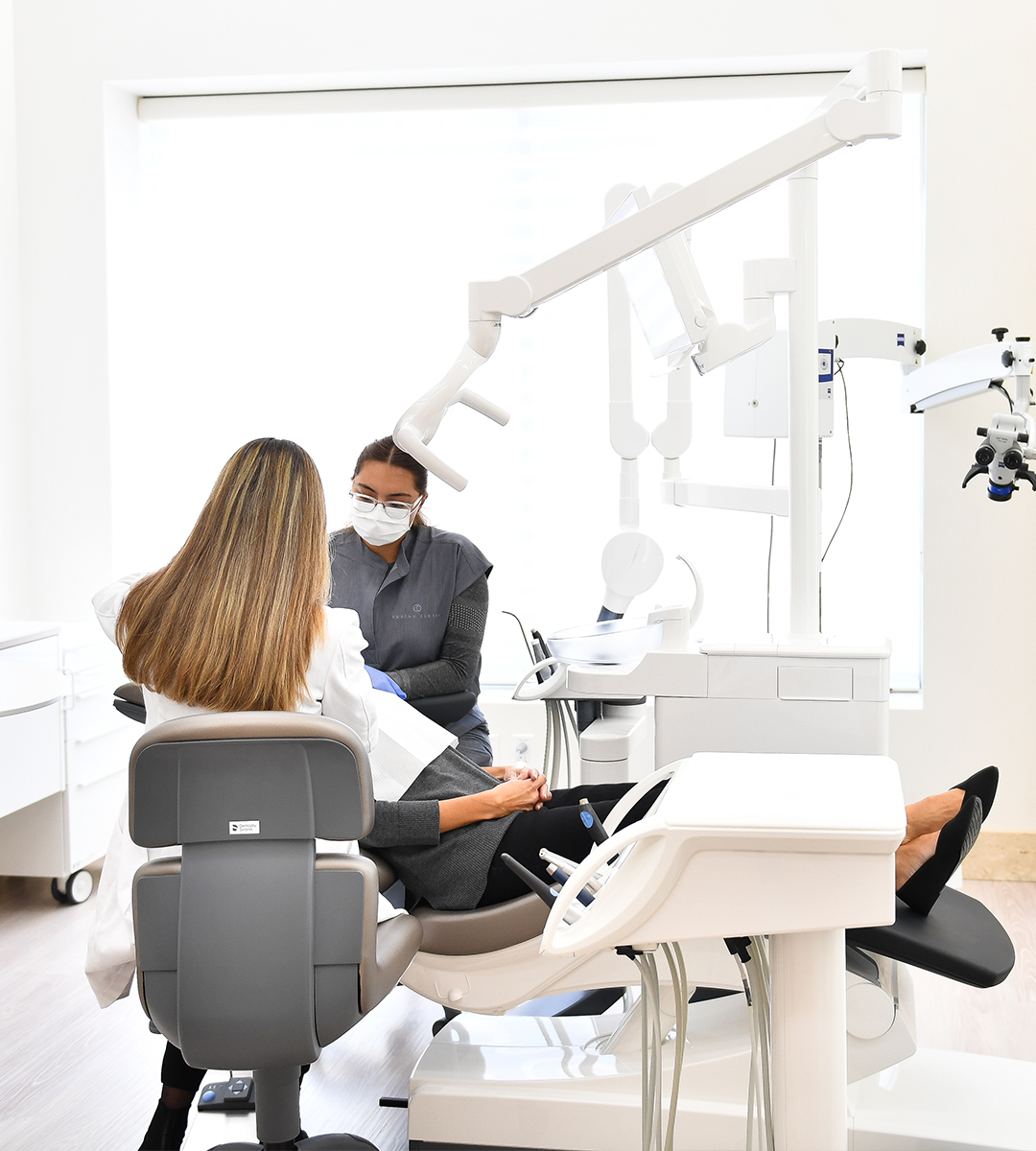 HOW IT WORKS
01. Assess the Situation
If you are in unbearable pain or discomfort, call 911 or seek a local emergency department for immediate help. Otherwise, call your dentist for on-demand support or a virtual consultation. We make ourselves available to see patients at all hours.
02. Dentists On-Demand
Our team of on-demand providers can help you assess the best course of action depending on the situation, and guide you through any at-home treatments for pain and symptom reduction.
03. Book an Appointment
Depending on the situation, our team can swiftly help you coordinate a time to visit the dentist either immediately, same-day, or at the earliest available time slot.
04. Treatment
After evaluation, we provide each patient with a plan of action specific to their emergency – whether that's a follow up procedure or at-home aftercare.
01
EXPERT DOCTORS
Boston Dental employs some of the most experienced and decorated doctors in the field and in Boston. For our patients, we provide on-demand dental services in case of emergencies to ease you through distressing dental situations.
02
ADVANCED TECHNOLOGY
We appreciate the evolution of science and innovation, continuously striving to stay ahead of the curve. We offer the most advanced technology, providing our patients with efficient solutions to diagnose, treat, and restore your teeth to health.
03
BEAUTIFUL, MODERN OFFICES
In reimagining what dentistry can be, Boston Dental redesigned the traditional dental office. Instead, our dental centers are sleek, modern spaces that reflect the warmth and premium quality of our services and create a relaxed and welcoming environment for our patients.
PRICING
At Boston Dental, building trust with our patients means being transparent about pricing. We participate in most major dental insurance plans and provide our patients with cost estimates prior to treatment. Please visit our payment and policies page for more information.
FREQUENTLY
ASKED
QUESTIONS
Whether you experience sharp, dull, or throbbing pain, tooth pain is one of the most common dental emergencies. If the pain is causing you difficulty with sleeping, eating, and drinking – making it hard to focus on daily activities – you should treat this as an emergency and be seen straight away.