DENTAL
ORTHODONTICS
Our expertise in orthodontics means healthier and more beautiful smiles for our patients. This specialization focuses on prevention, diagnosis, and treatment of facial and dental irregularities, such as malocclusion – misalignment of the teeth or jaw. Patients can begin seeing an orthodontist from age seven, enabling our doctors to guide the growth of the jaw and the proper placement of incoming permanent teeth. In turn, early treatment helps to avoid future tooth impaction or extraction, gaps and spacing, and potential speech impediments. Adult orthodontics, on the other hand, encompasses corrective treatments – traditional or lingual braces and Invisalign – that result in straight, symmetrical teeth and a brilliant smile.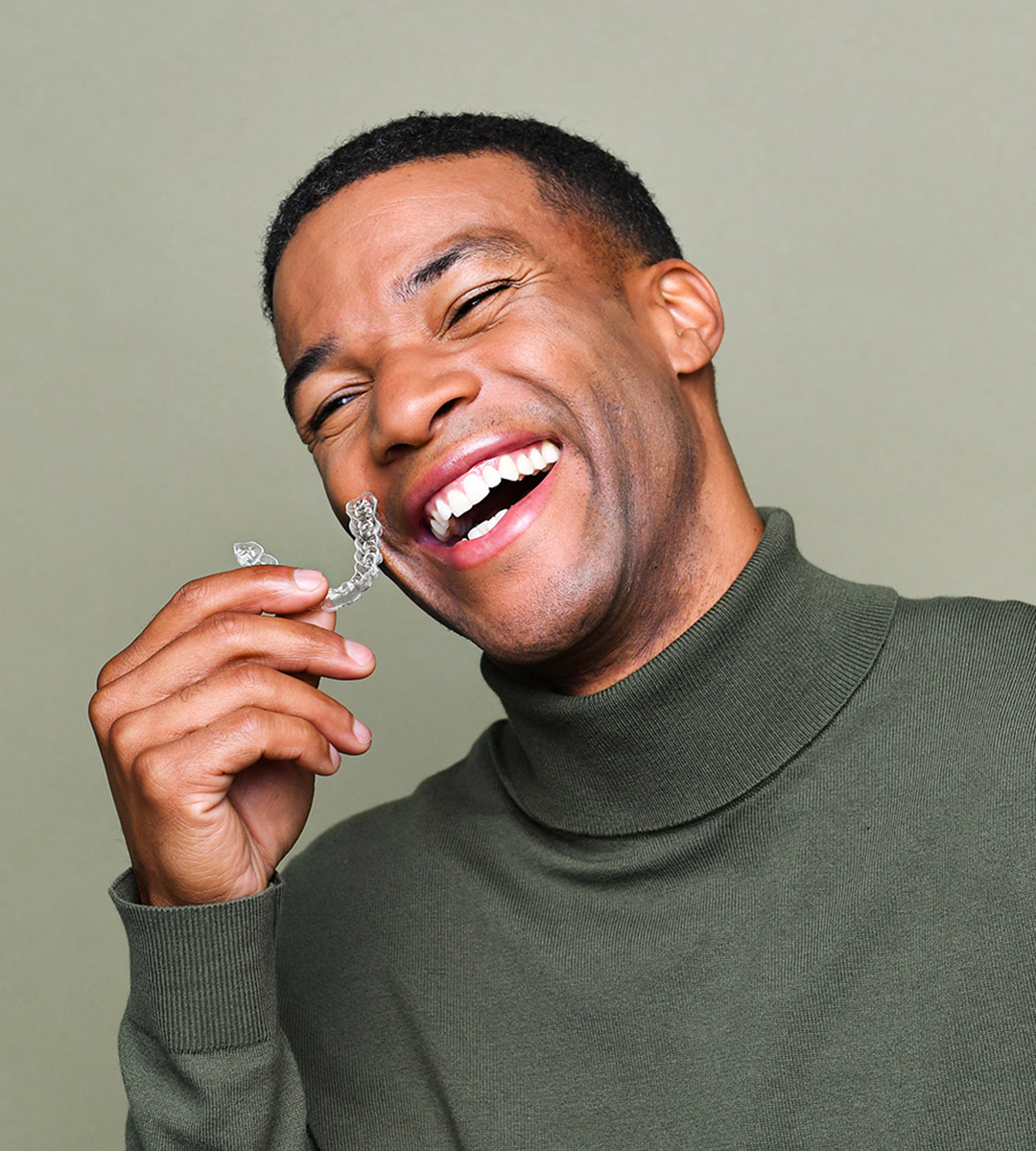 HOW IT WORKS
01. Book Appointment
Easily schedule your appointment in a few simple steps by booking online, calling our offices, or visiting your nearest location. New patients can schedule a virtual consultation online.
02. Preliminary Examinations
Our team coordinates any necessary x-rays, intraoral or extraoral imaging, and scanning of the dentition prior to treatment. With that, you and your orthodontist determine a custom treatment plan to give you your best results.
03. Treatment
Based on your custom care plan, your orthodontist meticulously prepares and applies whichever treatment you've chosen with gentle care and masterful technique – making sure the process is clear, efficient, and as comfortable as possible.
04. Personalized Aftercare
Your orthodontist will detail the aftercare instructions to you, for how to best achieve and maintain the results of your treatment. For many, retainers are a part of aftercare, for which your doctor will guide you through fittings and frequency of wear.
01
EXPERT DOCTORS
Boston Dental employs some of the most experienced and decorated orthodontists in the field and in Boston. Each a master of their craft, our elite team of experts ensure that our patients can trust they'll receive the highest quality of care.
02
ADVANCED TECHNOLOGY
We appreciate the evolution of science and innovation, continuously striving to stay ahead of the curve. We offer the latest in orthodontic technology, providing our patients with more comfortable, subtle, and effective treatments.
03
BEAUTIFUL, MODERN OFFICES
In reimagining what dentistry can be, Boston Dental redesigned the traditional dental office. Instead, our dental centers are sleek, modern spaces that reflect the warmth and premium quality of our services and create a relaxed and welcoming environment for our patients.
PRICING
At Boston Dental, building trust with our patients means being transparent about pricing. We participate in most major dental insurance plans and provide our patients with cost estimates prior to treatment. Please visit our payment and policies page for more information.
FREQUENTLY
ASKED
QUESTIONS
Yes - we offer early treatment for children from age seven and adult orthodontics for older patients.