DENTAL
PREVENTATIVE
An elevated experience for your most frequent visits: cleanings, x-rays, fluoride treatments, or night guard fittings. Our preventative dental services, performed by a skilled dental hygienist, are a step above – using the best tools, techniques, and topical agents available to protect your teeth from damage and deterioration over time. For biannual cleanings, our dentists get to those hard to reach areas, removing plaque and tartar, and reinforcing proper preventative care at home. Through digital x-rays, we detect defects or disease and use the newest radiography technology to capture precise imagery using less radiation. Our fluoride treatments help to remineralize areas of the teeth that have begun to decay, while our custom-fitted night guards prevent teeth grinding and erosion.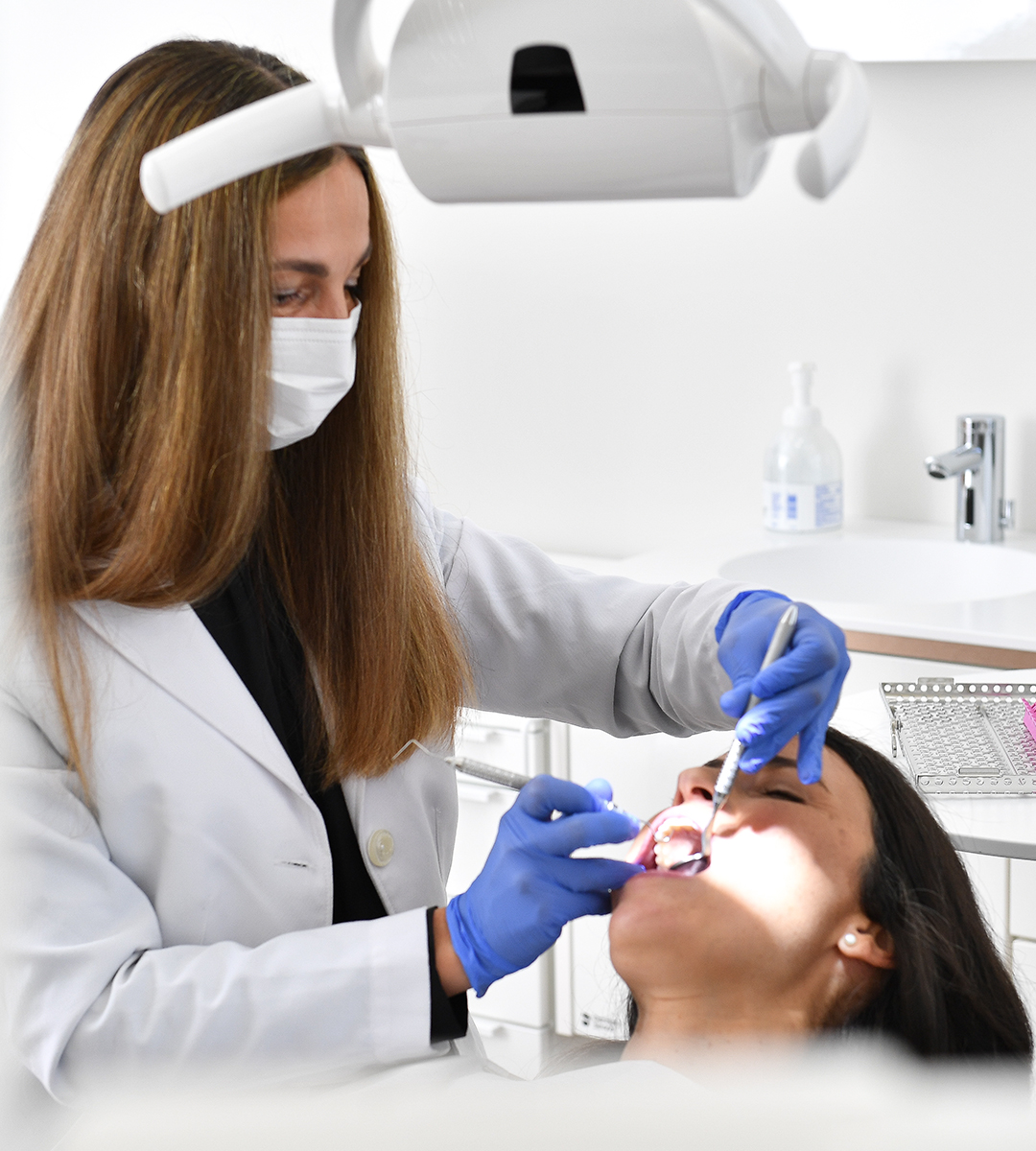 HOW IT WORKS
01. Book Appointment
Easily schedule your appointment in a few simple steps by booking online, calling our offices, or visiting your nearest location. New patients can schedule a virtual consultation online.
02. Preliminary Examinations
Our team swiftly coordinates any x-rays and other clinical examinations needed to assess your oral health. We're mindful of using the most advanced technology, so patients are subject to minimal radiation.
03. Treatment
Come time for treatment, our skilled doctors and dental hygienists execute with gentle care and masterful technique, making it an efficient and comfortable experience.
04. Personalized Aftercare
After treatment, we provide each patient with a clear aftercare plan along with techniques to help you maintain optimal dental health at home, in-between visits.
01
EXPERT DOCTORS
Boston Dental employs some of the most experienced and decorated doctors in the field and in Boston. Each a master of their craft, our elite team of experts ensure that our patients can trust they'll receive the highest quality of care.
02
ADVANCED TECHNOLOGY
We appreciate the evolution of science and innovation, continuously striving to stay ahead of the curve. For our digital x-rays, we use the newest radiography machinery, which exposes our patients to smaller doses of radiation, while still capturing incredibly precise images.
03
BEAUTIFUL, MODERN OFFICES
In reimagining what dentistry can be, Boston Dental redesigned the traditional dental office. Instead, our dental centers are sleek, modern spaces that reflect the warmth and premium quality of our services and create a relaxed and welcoming environment for our patients.
PRICING
At Boston Dental, building trust with our patients means being transparent about pricing. We participate in most major dental insurance plans and provide our patients with cost estimates prior to treatment. Please visit our payment and policies page for more information.
FREQUENTLY
ASKED
QUESTIONS
To maintain optimal dental health, we recommend a routine cleaning every six months. With regular check-ups, our dental hygienists have the opportunity to detect early and diagnose any concerns, while keeping your teeth healthy and clean of plaque, calculus (tartar), and build-up. Proper dental hygiene is essential to your overall health.