DENTAL
SLEEP APNEA
Sleep apnea is a condition whereby a person's breathing is interrupted while sleeping – with the potential to affect anyone at any age, including children. There are two types of sleep apnea, obstructive or central, both of which can be diagnosed by a healthcare provider. Fortunately, there are a number of solutions, including breathing devices, lifestyle interventions, mouthpieces, or surgery. We, at Boston Dental, create custom sleep apnea and dental devices to help relieve snoring and mild obstructive sleep apnea. These devices, designed by specially trained doctors, work by keeping the airway open during sleep and help the patient to breathe easier for a restful night's sleep. We implement the most cutting-edge technology in order to execute a well-fitting device and provide our patients with more ease and comfort.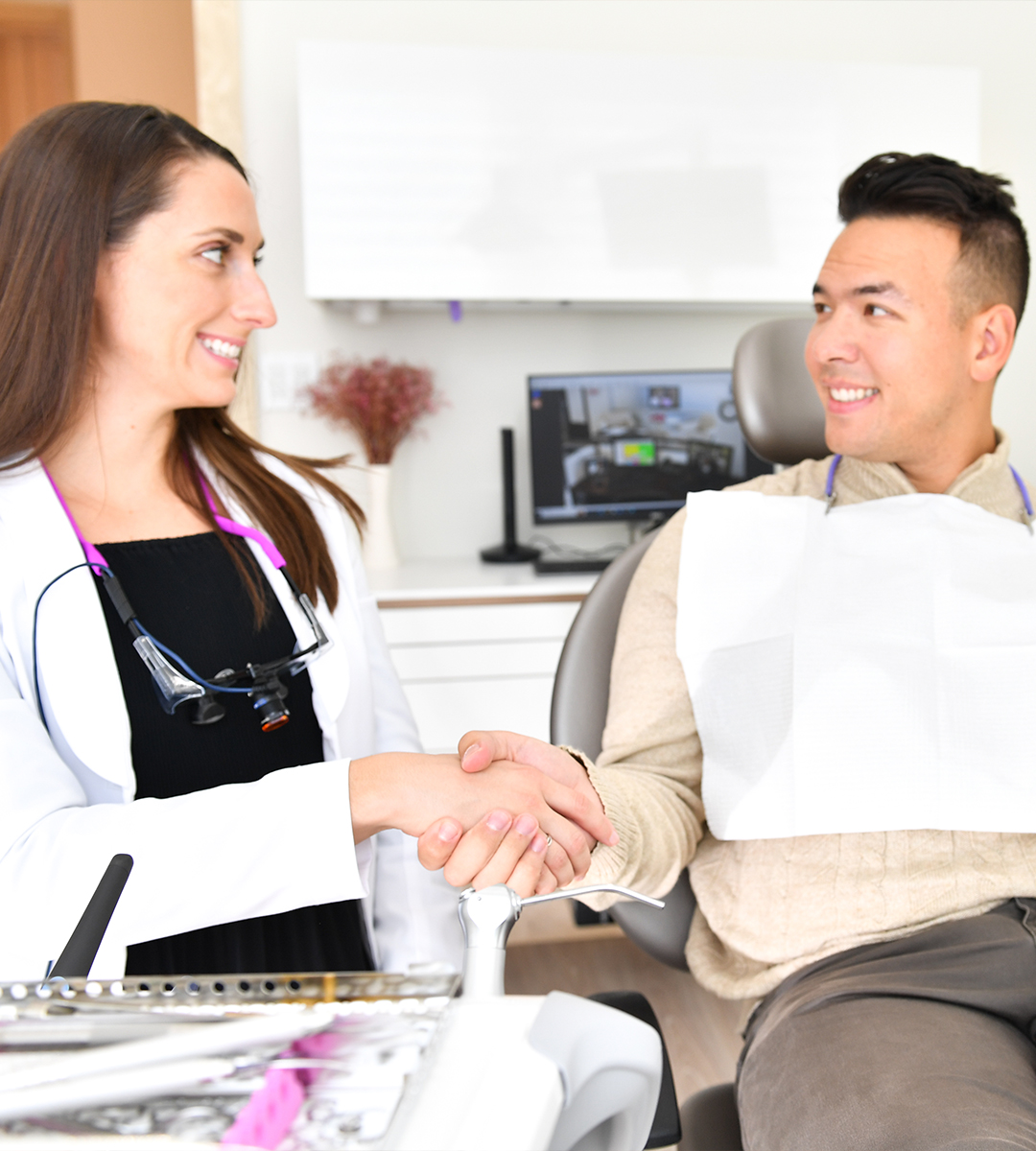 HOW IT WORKS
01. Book Appointment
Easily schedule your consultation with one of our specialists in a few simple steps by booking online, calling our offices, or visiting your nearest location. New patients can schedule a virtual consultation online.
02. Preliminary Examinations
Our team will help you to coordinate any necessary digital or 3D x-rays and imaging in order to map out your best plan for treatment. We're mindful of using the most advanced technology, exposing our patients to as little radiation possible.
03. Device Development
Working alongside your physician, our doctors, specially trained in treating sleep apnea, custom develop devices to help our patients relieve the symptoms and effects of obstructive sleep apnea.
04. Personalized Aftercare
When providing our patients with their sleep apnea device, we offer clear instructions on how to use it effectively and comfortably.
01
EXPERT DOCTORS
Boston Dental employs some of the most experienced and decorated doctors in the field and in Boston. With advanced training and specializations in sleep apnea, our elite team of experts ensure that our patients can trust they'll receive the highest quality of care.
02
ADVANCED TECHNOLOGY
We appreciate the evolution of science and innovation, continuously striving to stay ahead of the curve. We offer the most advanced technology in scanning and imaging, providing our patients with custom solutions for obstructive sleep apnea.
03
BEAUTIFUL, MODERN OFFICES
In reimagining what dentistry can be, Boston Dental redesigned the traditional dental office. Instead, our dental centers are sleek, modern spaces that reflect the warmth and premium quality of our services and create a relaxed and welcoming environment for our patients.
PRICING
At Boston Dental, building trust with our patients means being transparent about pricing. We participate in most major dental insurance plans and provide our patients with cost estimates prior to treatment. Please visit our payment and policies page for more information.
FREQUENTLY
ASKED
QUESTIONS
Sleep apnea occurs when a person's breathing is disrupted during sleep due to blocked airways. There are two types of sleep apnea: obstructive and central.